Welcome to Chalkidiki Cars!
Your affordable car rental in Thessaloniki - Chalkidiki - Katerini - Kavala
Fully comprehensive insurance
without excess
Contactless & Exclussive
EXPRESS-CHECK-IN
No bail - no credit card
Delivery in whole Chalkidiki
No hidden costs
Delivery to airport Thessaloniki

English speaking
Hotline
(0030) 2310 472 382
Office hours 9 a.m. - 10 p.m.
Night emergency number
(0030) 6979009757

BEST PRICE GUARANTEE !!!

AUTUMN OFFER



Book now and secure a

free Year Car Upgrade

.

For reservations with the pick up date from the

15.09.2021

, the Upgrade will be free of charge in all available categories and while stock last.



NEW


Also available at Kavala Airport.
NEW! COUPON PURCHASE!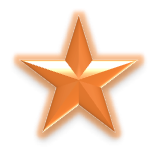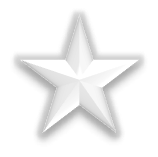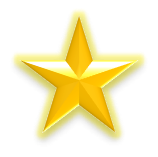 Purchase your coupon

NOW

and save permanently up to

40%

on your next rental car bookings!In 5 steps to your coupon!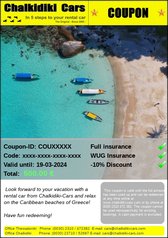 Your affordable car hire in Greece - Thessaloniki - Chalkidiki - Katerini - Kavala


Chalkidiki Cars is your TÜV / ISO-certified rent-a-car expert since 2005 with over 100 stations on Chalkidiki, the peninsulas Kassandra, Sithonia and inland, Thessaloniki - City, Katerini, Kavala, and especially at Makedonia / Thessaloniki / SKG Airport, ideal as a connection to your mobile vacation n Greece.
As a traditional greek host, -we welcome our clients with a cup of coffee or a bottle of water, - and the largest, greek rental car provider with 17 years of experience, we are always committed to offer you the best price guarantee with fully comprehensive insurance WITHOUT excess for the best possible service.
Our excellent network through the entire region of Thessaloniki and Chalkidiki guarantees quick delivery of your booked rental car. Contact our English-speaking service hotline and our team will be happy to answer any questions you may have about your hired car. We offer a wide variety of categories, from small cars to minibusses but also luxury rental cars on request.
Book your rental car conveniently online at home or by phone.
Your car hire booking at Chalkidiki Cars is quick, uncomplicated - without a credit card requirement and without a security deposit - at the best affordable prices in 5 simple steps with no hidden costs.



Advantages at a glance - Why should you choose to book a rental car from Chalkidiki Cars in Thessaloniki, Chalkidiki, Kavala, or Katerini?


Fully comprehensive insurance with no excess - this is valid throughout Greece, both on the mainland and on the islands.
No deposit, no credit card - you can conveniently pay by bank transfer, PayPal, or in cash. A credit card is of course also possible as a means of payment, but not necessary.
No hidden costs - you always have the fullest cost overview when booking your rental car. Included in the price are 2nd driver, 1st child seat and also kilometers.
Car hire from Thessaloniki / SKG airport - start your journey here and drive yourself to your hotel e.g. to Kassandra, Sithonia, Ouranoupoli, Thessaloniki - City.
Delivery throughout Chalkidiki and Thessaloniki City, whether to a hotel, holiday home, or private accommodation: We deliver your rental car to your doorstep to Kassandra, Sithonia, or Ouranoupoli as well as to the city of Thessaloniki. Our stations and rental cars are centrally located in Chalkidiki and Thessaloniki so that we can always guarantee fast service during summer and winter.

Benefit from numerous discounts and bonuses of up to 40% as well as free cancellation by purchasing a coupon.
Free delivery until midnight - even with late flights, get your rental car from us at a very affordable price. 

You can also find us on Facebook. On our profile, you will find a lot of information on current promotions. Of course, you can send us there a message and we will answer all your questions about car hire but we also look forward to reviews and feedback.





Your alternative transfer from Thessaloniki Airport to your hotel or apartment in Chalkidiki


Exhausted from the flight or too much luggage? Make yourself comfortable. We drive you directly to your hotel/apartment in Chalkidiki and later also back to Thessaloniki Airport. Regardless of the time and directly from Makedonia Airport, we offer you a comfortable transfer at the best prices. Shuttle bus or VIP transfer? By preferring our rental car company at Thessaloniki Airport you will surely find the right vehicle online for your trip, as your rental car or for your Airport transfer.




Experience Thessaloniki - City with your rental vehicle directly from the airport of Thessaloniki


Thessaloniki combines culture, history, gastronomy, and nightlife which makes this city very inviting. Byzantine churches, castles, mosques, and architectural gems which reveal the multicultural past await you. Thessaloniki is a city with a lively, diverse, and colorful nightlife so that only a few other greek cities can offer tempting alternatives. National Geographic has rightly included Thessaloniki in its list of the top 10 cities with the best nightlife in the world, as it offers a wide range of bars, clubs, music halls, and places for all tastes and ages. Make sure not to miss the Caribbean beaches of Chalkidiki. Book your rental car conveniently online or by phone and discover Thessaloniki and the surrounding area. The location of Thessaloniki makes excursions with the hired car for example to Chalkidiki, Vergina, Pozar, Olympus, Ammouliani, or Thassos very seductive.



COVID - 19 - Update


EXCLUSIVE! Our contactless Express CHECK-IN is available online for all of our customers.
Easy to do - after receiving your booking confirmation, enter our customer login!
There you can check-in in advance with your driver's license and ID card and save valuable time!

For us, it is a matter of course that:
- Before each rental, the vehicles are biologically cleaned and disinfected.
- The air in the interior is also going to be sterilized with our new ozone devices.
To all of our customers!

The coronavirus affects all of us.
First of all, we want to thank everyone who is fighting for us at the forefront.

Here we inform our customers of all the news regarding COVID 19!



The following precautionary measures currently apply:


- Keeping a distance of 2 meters.
- Mask compulsory throughout Greece both in closed rooms such as supermarkets, pharmacies, authorities, etc. but also on the street.
- Curfew between 10 p.m. and 5 a.m. 
- 7-day quarantine when entering from abroad
- PCR test, not older than 72 hours
- completed PLF form

We also take measures so that you can start your vacation safely:

EXCLUSIVE!!! Our contactless Express-Check-In available online for our customers!!! 

Complete the Express-Check-In for your confirmed booking via your customer login!

But also:

-All vehicles are biologically cleaned and disinfected before each rental.
-The air in the interior is cleaned with the new ozone devices.

Transfer from and to the airport from and to your hotel/apartment.

Due to the new precautionary measures on the 02/11/2020, the following applies to transfers of people.

5-seater: 3 people incl. driver. Exception of an accompanying if necessary.
7-seater: 3 people incl. driver.
9-seater: 4 people incl. driver.

-Exception if parents are traveling with underage children.
-All occupants, drivers, and guests, have to wear a mask.
-All travelers have to load and unload their luggage themselves.

Please adhere to the prescribed measures to protect yourself and those around you!!!

Best regards
Your CHALKIDIKI-CARS TEAM

PHONE : +30 2310 472 382
EMAIL: cars@chalkidiki-cars.com
Chalkidiki Cars © 2005-2021. All rights reserved.